As mothers and/or entrepreneurs, we spend much of our time serving others. Oftentimes, putting others first just becomes habit, but imagine what it would look like if we turned the same energy inward and actually served ourselves as well.
Initially, it may seem impossible to exert even more effort, regardless of the payoff, but eventually you'll find that such a practice is actually energizing in and of itself. When we wake up and put self-care on the calendar, even if it's just some free time to look forward to, we actually serve our loved ones, our clients and ourselves more effectively.
For example, last weekend I was picking my daughter up from her 9:30 a.m. Sunday school class while mentally deciding if I had time to go to 10 o'clock mass before my son's 11:30 a.m. baseball game. I just felt so rushed and overwhelmed by everything on my plate that even things I normally enjoy felt like a chore.
Instead of choosing to leave service early to make the game on time, I decided to take a walk into town and get some coffee and crêpes with my daughter. It wasn't as purposeful as it might have been but, in hindsight, I liked spending this impromptu one-on-one time with my daughter and just enjoying her company. It was also nice to come home and see that my husband had gotten the boys ready for baseball!
Such small decisions make me less frazzled and give me fuel for other ventures. It's not that church isn't important to me, but sometimes I have so many balls in the air that I simply can't have the fulfilling spiritual experience I need. In that particular moment, I found that my need for fulfillment was best met by appreciating the joys of nature and motherhood instead.
I used to feel guilty for not committing to everything ahead of time and being capable enough to manage even unexpected chores on a busy day. I felt like I was consistently letting others down.
What I eventually realized is that these often unrealistic expectations are actually self-induced. When we accept that we must sometimes tell our kids that we can't bring the violin they forgot, tell our clients that we can't squeeze in that extra evening meeting, or even tell ourselves that it's okay to occasionally miss church to spend time with our children, we actually serve others indirectly through our added energy and vitality.
Because we are rested, we can read extra bedtime stories. Because we have free time, potential clients will see us as fun and full of energy. Because we prioritize quality time, our family members feel proud of and want to spend more time with us.
The next time you think about focusing more on yourself, remember that such an approach is actually the opposite of selfish. Taking care of yourself is a significant step toward taking care of others and, while self-care practices are different for all of us, they are essential to staying happy with both ourselves and others. In this article, I share six tactics that have worked for my coaching clients and myself for adding more self-care to your schedule.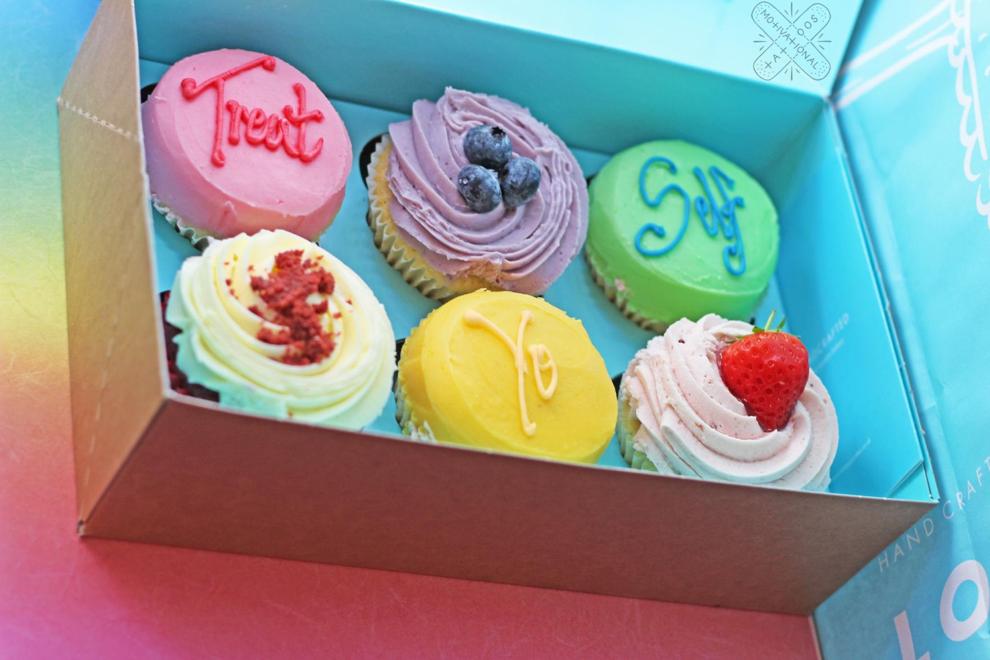 Love the Items in Your Schedule
Self-care is not about superficial moments; it's about taking a serious interest in your own needs and desires. I have a coaching tool that instructs clients to list fifty things they love doing. While this exercise is not as easy as it sounds, it's a great way to dig deep and self-reflect. After the exercise is over, I often have clients come back and say that they caught themselves having fun doing a particular task that they'd never realized they enjoyed—you can always keep adding to the list throughout your daily life!
My list ended up including weeding, watching my kids play baseball, and meeting with my co-host Wendy Poling to discuss ideas for our podcast. What I find is that clients will look over their lists and be reminded of their love for things like fishing or gardening that they haven't made time for in a long while. This realization often ends up becoming the inspiration for their new self-care plans. I recommend posting this list near where you write up your weekly or daily to do list so that you remember to literally put the activities you love into your agenda.
If you can't do something you love every day, make sure to schedule the activity into your week so that you have something to keep your spirits high in anticipation.
Cultivate a New Interest
A big part of maturing as an adult is expanding your interests and taking action toward continuous self-discovery. Decide that this year, month, or even today, you will begin learning a new instrument, enroll in that class to help you advance your career, or sign up for that new sport or activity that piques your interest.
Whenever I want to know more about a topic, I hit the library and read up on it. It then often happens that, through the law of attraction, I somehow run into others who know more about that topic. Whether you want to learn about cooking or photography, there are lots of great resources out there—from books or articles to events to people.
For example, I wanted to speak on military bases but didn't have much public speaking experience. As a result of deciding to actively work toward my goal and surround myself with like-minded individuals, I signed up for Toastmasters. This decision proved an essential action step toward achieving my goal; through Toastmasters, I met many fabulous people while practicing my speech until the Air Force wives' group called and asked me to speak on just the topic I was preparing!
We can all do many things to improve ourselves before sitting back and watching such nominal investments pay off in the end.
Seek Joy and You Will Find It
Even though I love going to my sons' baseball games, I can get wrapped up in the small stuff. I find myself anxious, asking them, "where is your clean shirt?" or worrying about the hot weather and bugs, or trying to multitask and take a few more work calls from the side of the field.
By taking my focus away from the pure joy of just watching my sons have fun playing one of their favorite sports, I realized that I'm concentrating on the wrong things rather than living in the moment and feeling gratitude. When I allow myself to be more present, however, I feel like I'm not only showing the boys that they matter but I'm showing myself that I matter as well.
My mother-in-law is always telling me that she "loves her job," and I find her commitment to this idea to be a great form of self-care. Rather than focusing on the details of the day-to-day drudgery that comes with any job, she instead concentrates on nurturing gratitude. She loves driving through the pristine college campus where she works and interacting with students. She has decided that taking care of others at work is the means by which she takes care of herself, and she thus plans to stay in her position until she retires.
Sometimes self-care is simply about setting an intention to find joy each day by shifting your mindset. Sometimes, it's just allowing yourself to focus on the big picture and to feel blessed and happy in the moment. I love these principles because what we focus on grows, so focusing on joy attracts more joy into our lives.
Expressing Love for Others
Pointing out a strength to your kids, complimenting a coworker, or sending a letter to a loved one are all ways to show love—and showing love is a great way to express love to both others and yourself. Clients tell me that when they send care packages to their deployed partners, it is actually a form of self-care as well—by thinking about their husbands or wives in such a tangible way, they feel physically closer to them and thus better overall.
Many of us really enjoy this creative side of expressing love and truly feel that giving is a form of receiving love. My aunt, who is like a mom to me, is in a nursing home, so from time to time I send her little care packages with Penzeys spices, lip balm, and photos of my kids. I get as much joy out of sending them to her as she probably does from receiving them—this practice bridges the distance between us while strengthening our relationship.
By taking time out of our busy day to focus on what matters most—our relationships—we are also actively participating in self-care.
Healthy Habits
Focusing on diet and exercise often feels daunting to me. I am not a calorie counter or a gym rat but I can't deny that diet and exercise help keep us vital into old age. I am an older mother and want to be able to ski with my youngest for as long as I can, so, despite it sometimes being difficult, I work hard to ensure that fitness and nutrition are important parts of my life.
We must ask ourselves: how do we stay motivated when it comes to nutrition and exercise? Is there a sport that seems fun? Is there someone who would go with us for a daily walk, take a stroll during our lunch breaks, or sign up for golfing lessons with us? We might even decide that our best workouts can be completed in the yard while gardening.
Once you find a way of eating or even a diet that agrees with you and a form of exercise that you truly enjoy, consider prioritizing it so that it becomes a healthy part of your routine. Remember, taking care of yourself is good both for yourself and for those whom you work so hard to support.
Have Faith in Your Vision
One of the best forms of manifesting self-care is dreaming of what you want and how it will feel to have everything on your vision board manifest itself in your life. Ask yourself: What would life feel like with more than enough money in the bank, work you love doing, and rich relationships with your family members and colleagues? Then try to picture what this life would look like.
Pretty amazing, right?
We all want to live an ideal life, but we forget to take daily actions to attract it toward us. Believing in one's health, career, and marriage takes faith and thought, so spending some time contemplating all of the good in your life and all of the good you wish to attract is important. I teach my clients to create sacred spaces in their homes and mental spaces in their minds to allow their imaginations to function.
Take the necessary time to think about your next life chapter, to embrace a transition, and to stew over new interests. We should fill our days with activity but make sure to allow special time to spend with family members, in fellowship, and mingling with our colleagues after meetings, while also carving out time to reflect, feel grateful, and feel loved.
By following through with the action steps laid out in these blog posts you can bring this vision closer to you, you may find yourself living this ideal life sooner than you think.