How Hampton Roads does Veterans Day
Over the centuries, the perseverance of our Founding Fathers and the true grit of the American people turned a ragtag bunch of rebellious, volunteer militia men into the most formidable defense force on the planet.
We, as both a nation and as individuals, would do better to forcibly remind ourselves to look at the ugly sides of war amid the beauty of democracy; A democracy hard-won through the blood, sweat and tears of America's finest.
One day to hand out free coffee or get a discounted tire rotation may not seem like much of a tribute to give to those who have given literally everything they could to help make this country great, not to mention all those currently doing so.
But it's a start. So let's make it a great one. Thank you, U.S. military members (and everyone who comes with you). No matter how much we owe you, you continue to serve and protect us all. For that, we are eternally grateful.
 Very respectfully and sincerely, 
Nicole Alvarado,
MilitaryNews.com editor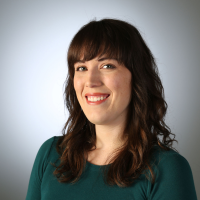 Nicole Alvarado is the editor of MilitaryNews.com. She also manages VowBride.com and other Pilot Targeted Media sites. She is part Texan, part Venezuelan and a whole mess of nerdy interests and hobbies.